So I got battle grounds. I liked it so much, that i wanted to integrate it more with the players. SO i built a gaming table.
watch it demo'd here
http://youtu.be/tca-5YSxNxg
So after emailing with Hernan, and my rep for my touch screen (they are not as easy to order as you think) Here is what I came up with as my list of parts
For Battle Grounds you need a GM Client license with at least 1 floating license. (I chose to do 2 floating licenses as one of my players often narrates for me, and can have everything on her laptop, without giving all the info away to the other players)
You will need a touch screen.. I chose at 32" Large Touch LCD Display (using the NEC V321 3m CAPACTITIVE TOUCH, USB INTERFACE. I purccharsed this from One World Touch LLC(
www.oneworldtouch.com
) for 1349.00. Please talk to Marcus he is Vastly Knowledgeable. I chose the capactitive touch over multi touch for two reasons.. One it recongnizes how long you hold your finger in place (thus duplicating a right click) it also is alot cheaper than the multitouch counterpart.
I bought an old dining table off craigs list for 100.00
And I used an Acer Aspire Micro PC with 2 gigs of ram (it has an HDMI out) was lik 200.00
You'll need a square,
alot of 1x8 timbers,
some l brackets and alot of patience.
Depending on which monitor you get, you'll need the monitor schematics to get your debth, table thicknesses and more.
I can assist in this on an individual basis.
The pics below, dad is checking my measurements since i didn't wanna buy a second table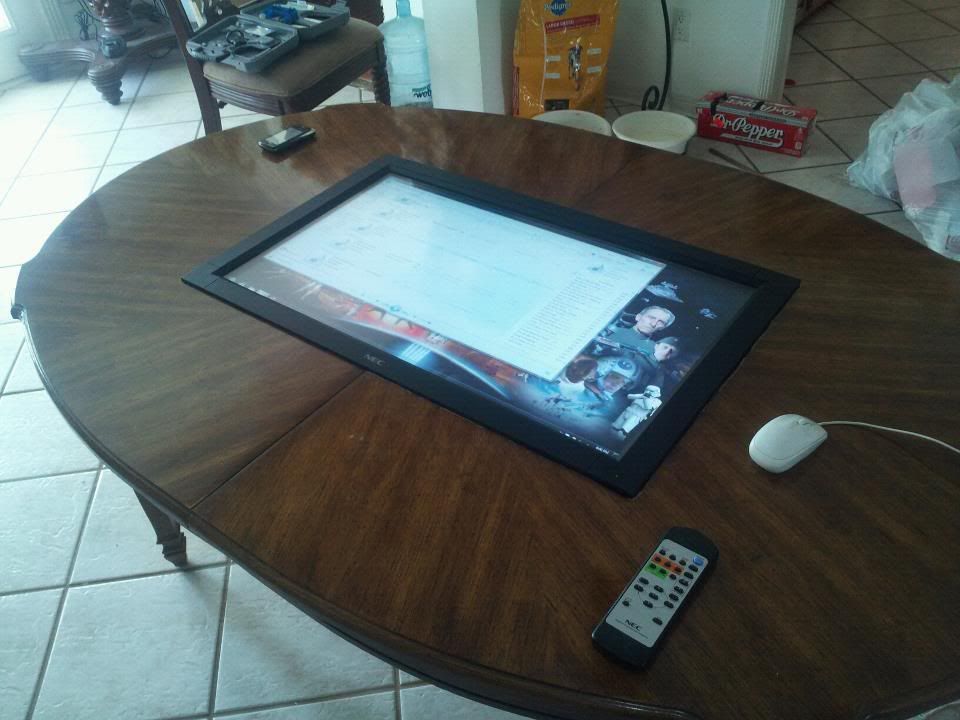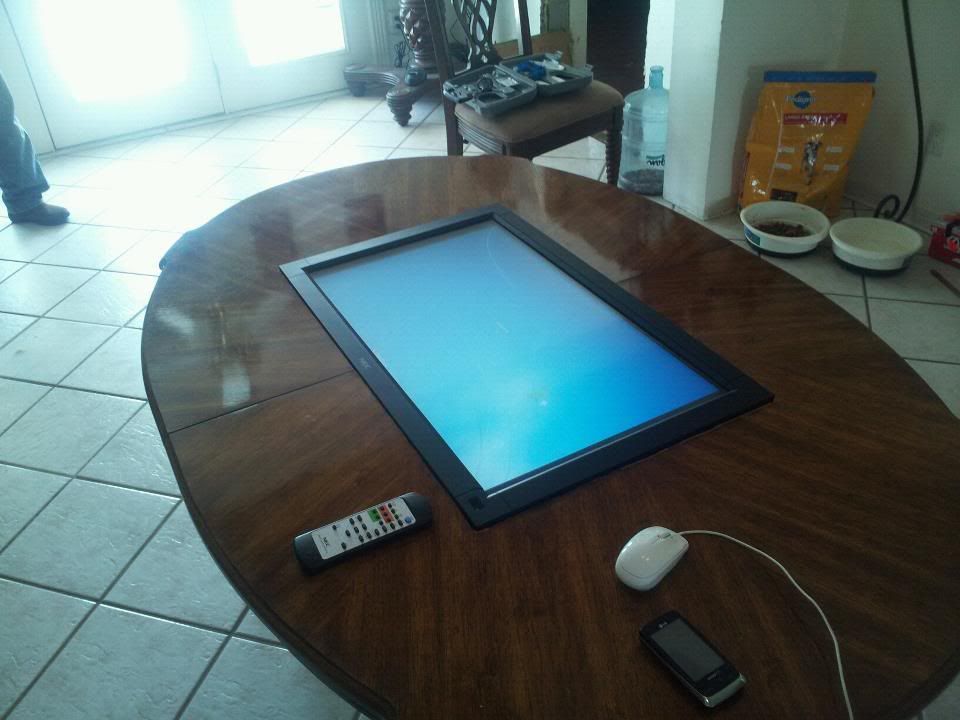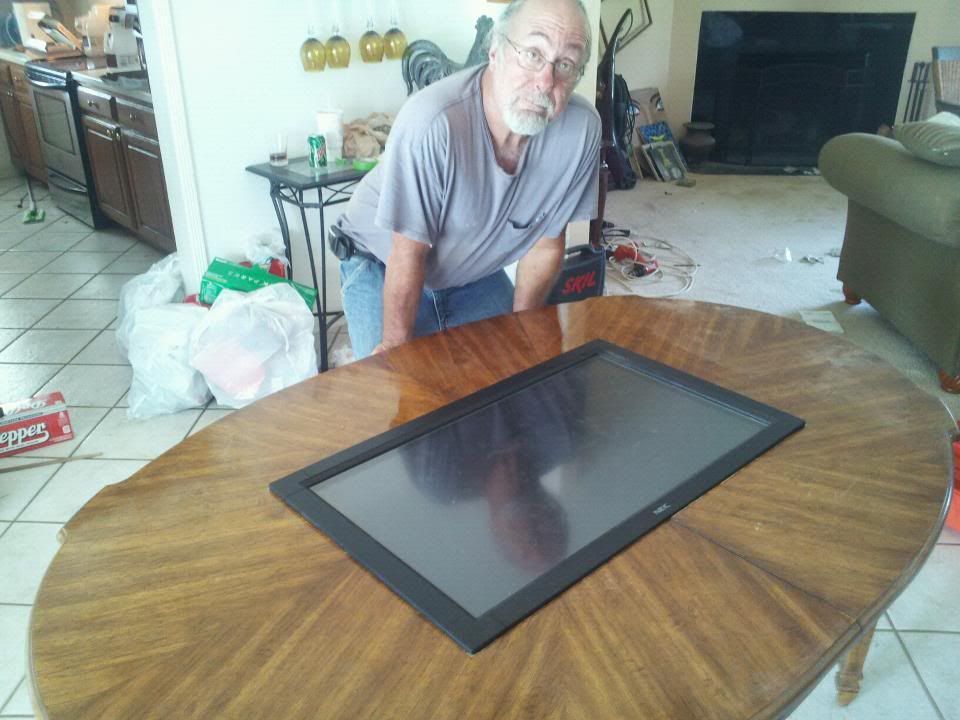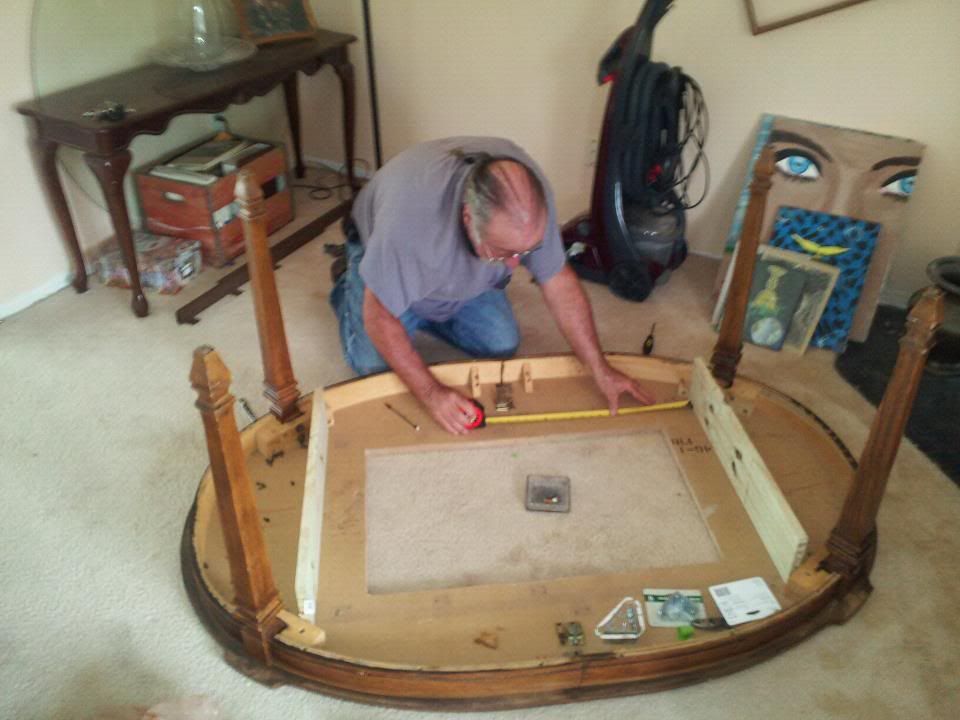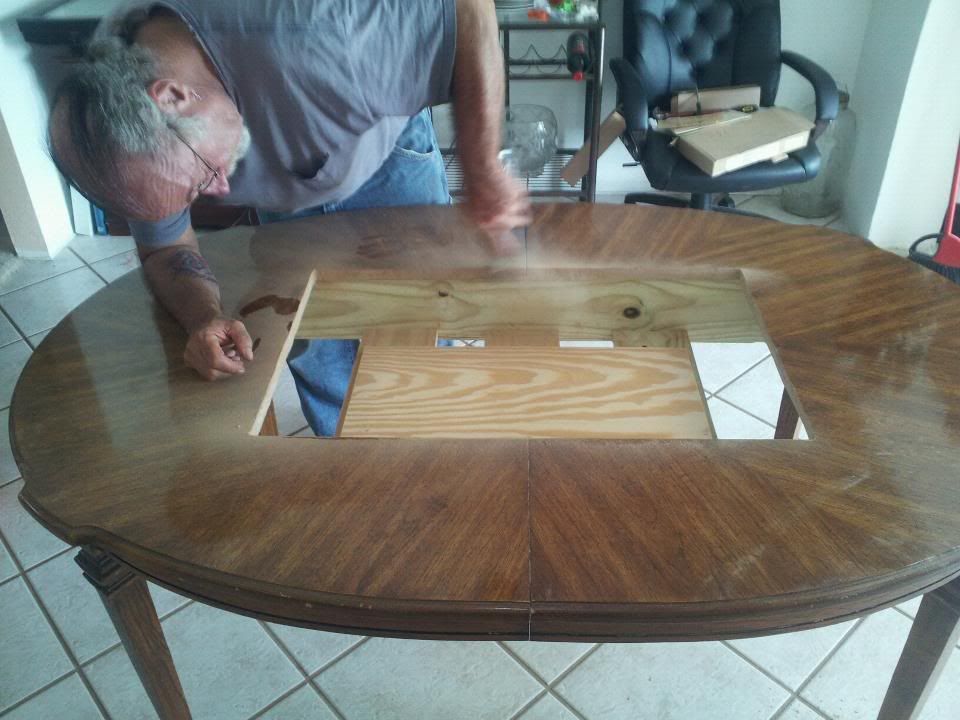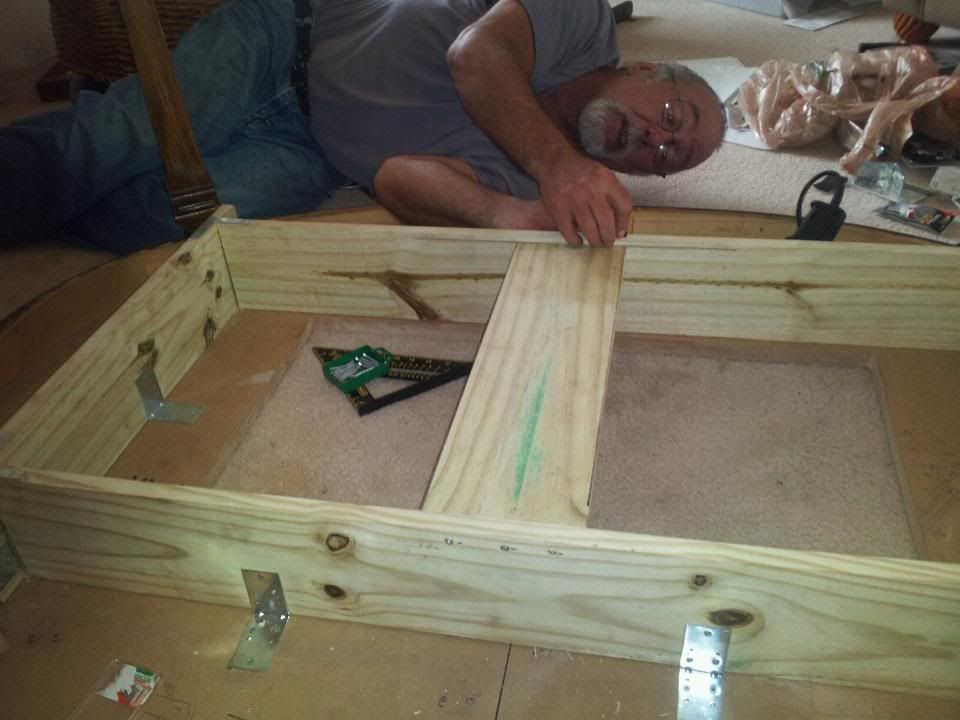 [/img]